These muffins are gluten free and the texture is soooo fluffy and soft! There isn't much better than homemade muffins who agrees? Recipe below 💛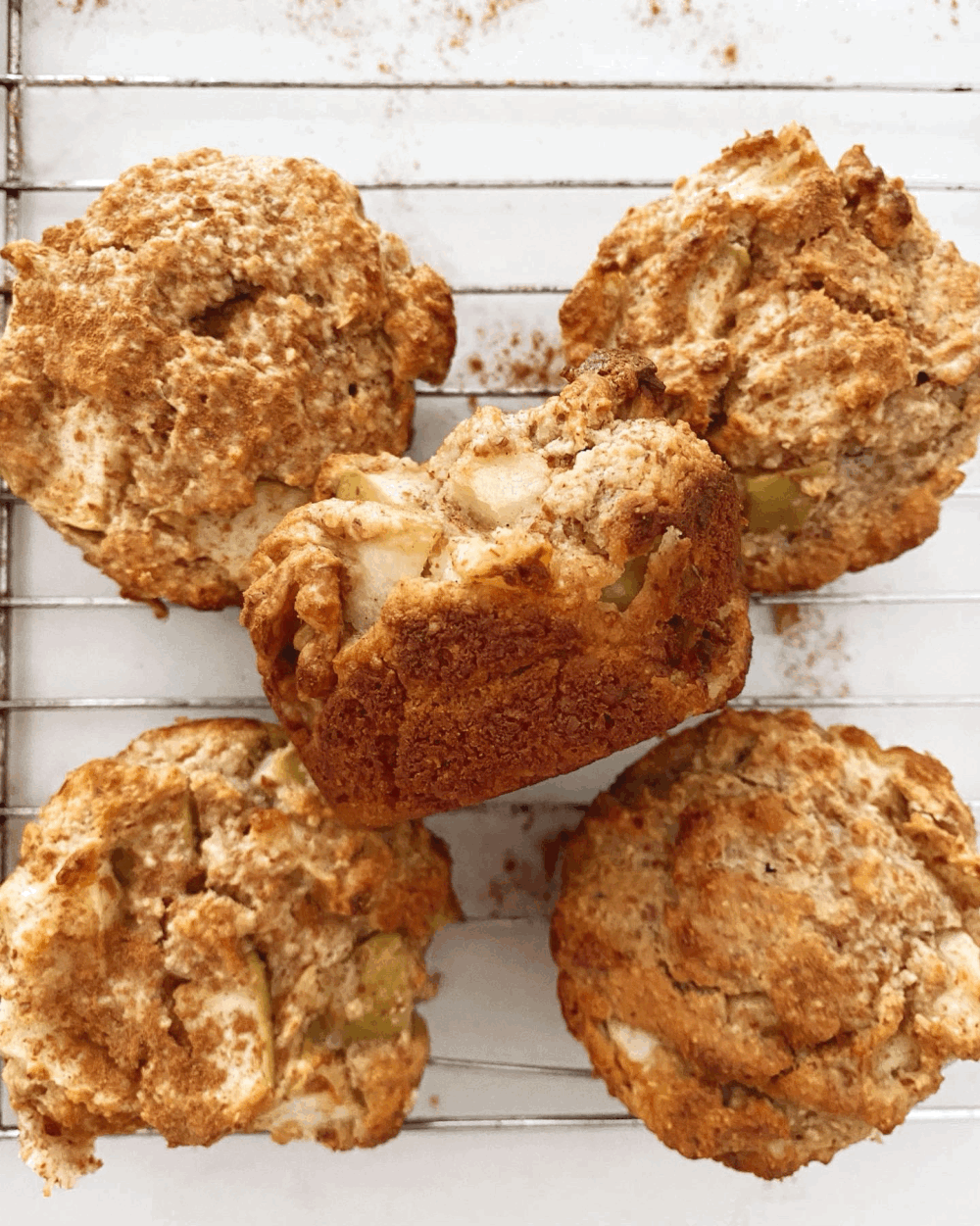 DRY:
1 cup oat flour
1 cup almond meal
1 tbsp cinnamon
1 tsp baking soda
1/3 cup walnuts
WET:
1-2 apples finely chopped
2 eggs
1/4 cup maple syrup
1/4 cup almond milk
1 tbsp olive oil
1 tsp vanilla extract
Mix all dry ingredients excluding walnuts together in a bowl.
In a seperate bowl, whisk together wet ingredients excluding the apples, then mix through apples.
Mix wet to dry. Add in walnuts.
Pour into lined muffin tin and bake for 20-25 mins on 180°C.